One Naples
A First-Class Development that Enhances the Community
Plans for One Naples, the proposed resortstyle community at the intersection of Vanderbilt Beach Road and Gulf Shore Drive, have evolved and changed in response to community feedback. STOCK Development, the developer of One Naples, has hosted more than 50 community meetings and has redefined its vision for the residential development.
STOCK listened closely to its neighbors, and redesigned One Naples to reduce the height and density, which reduces traffic; to increasing the setbacks to provide ample room for landscaping and buffers; and to improve traffic flow through and around the project. As proposed, One Naples now has a total of 172 residences in five buildings, including three 5-story midrises over one story of parking, along with two high-rise towers of 14 stories over 2 stories of parking. STOCK has reduced the density and height twice; from 300 residential units, to 240 and now to the current 172 residential units and from 21 stories to 18 to the current 16 stories in height. In addition, the original proposed 25,000 square feet of commercial space
"We passionately believe One Naples will beautify the area, enhancing the community."
Brian Stock (CEO, Stock Development)
Our vision is the best plan to beautify and enhance the neighborhood
One Naples is unique because it offers the best opportunity to redevelop a highly visible, blighted intersection and complete much-needed, community-wide public improvements, paid for by STOCK.
Great care was taken to design a project that is compatible with the neighborhood. In comparison to adjacent projects—including Barefoot Pelican (45.80 units per acre) and Vanderbilt Palms (52.83 units per acre)—One Naples has the lowest density (31.73 units per acre). In terms of height, One Naples is less than that of The Ritz-Carlton and The Trieste, as well as numerous high-rises in the surrounding area.
Surrounding the property will be beautiful landscaping along Vanderbilt Beach Road, Gulf Shore Drive and Southbay Drive, and STOCK is adding new neighborhood bike lanes, sidewalks, street lighting and attractive public art. There will also be a new coffee shop and deli, which will be open for the public to enjoy.
Less traffic and noise compared to current C-3 zoning plus transportation upgrades
The current C-3 zoning allows in excess of 100,000 square feet of shops, restaurants and offices, which would generate far more noise and traffic than One Naples' proposed 172 residences—primarily second-home buyers occupying their residence only a portion of the year, limiting traffic impacts. Together, the changes in density and commercial space create a dramatic 69% reduction in traffic generated by One Naples, compared to the current C-3 zoning. STOCK is also making transportation upgrades to make it easier to park at the county parking garage, and a new traffic signal, extended turn lane, and enhanced technology for real-time parking information.
"My promise to you is to deliver a first-class development that makes Neapolitans proud."
Brian Stock (CEO, Stock Development)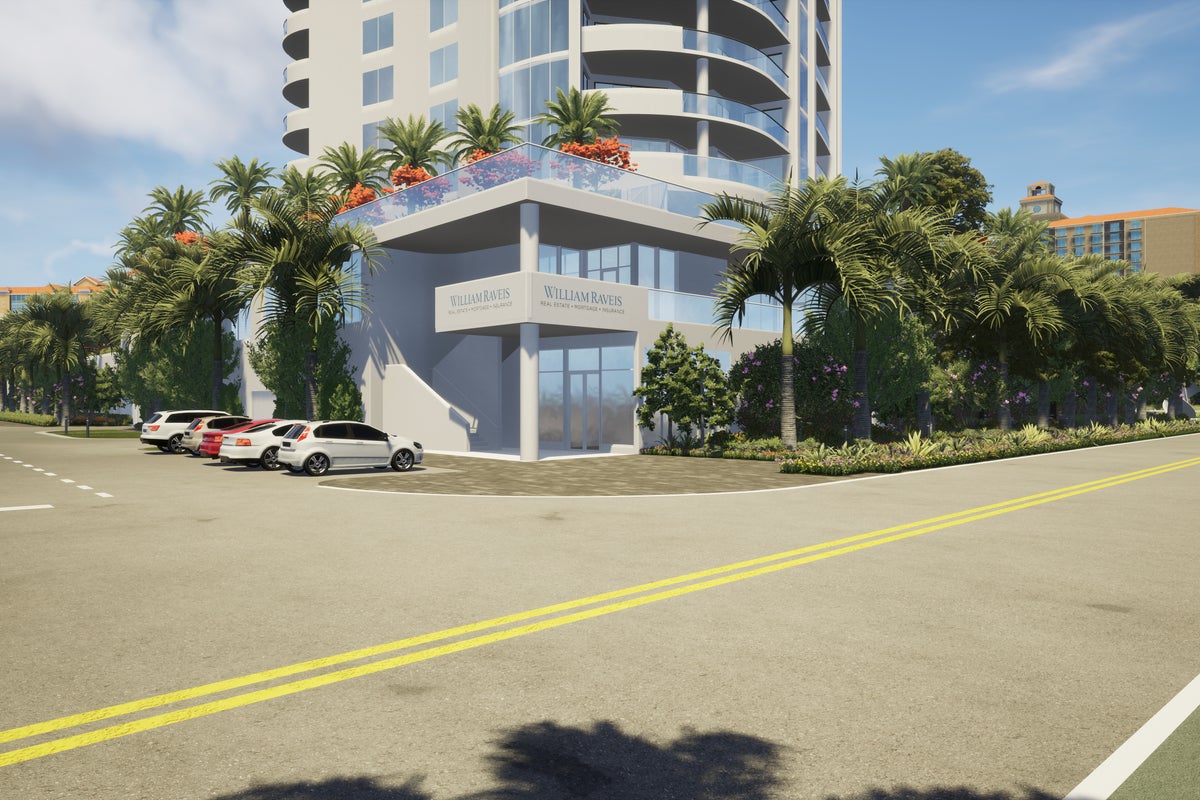 A first-class plan from a trusted local developer
STOCK Development has called Southwest Florida home for 20 years. Ranked as one of the country's top 100 building firms for seven years, Stock has been honored with over 500 awards for outstanding communities, product design, amenities and overall quality. The family-owned real estate company has a long-standing tradition of giving back to the community through charitable efforts that improve the lives of children and families throughout the region.
One Naples is a resort-style community that offers luxury living, as well as a host of onsite amenities, including pools, fitness centers, fire pits, green space, cabanas, and a multi-slip marina on Vanderbilt Lagoon.